Recepti za kavu iz Beča i šire
Aroma, boja, raznolikost: to su obilježja tradicionalnih recepata za kavu koja postoje stotinama godina. Mnoge od ovih vrsta kave nazvane su po poznatim književnicima, skladateljima i aristokratima. Danas su ukusni kao i onoga dana kada su stvoreni.
Recepti za kavu vrijedni isprobavanja
Baza svih recepata:
Espresso
7-10 grama svježe mljevene kave
Jačina pritiska tampera 15-20 kg
20-30 sekundi ekstrakcije treba proizvesti 30 ml kave (uključujući kremu)
Poslužite ga u maloj, suženoj šalici, uz zlatnu, pomalo mramoriranu kremu.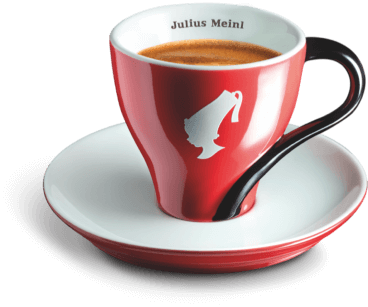 Poslužite ga u maloj, suženoj šalici, uz zlatnu, pomalo mramoriranu kremu.
"Schwarzer"
Mali ili veliki "Schwarzer" jedan je ili dupli espresso. Napravljen je od 7/14 grama kave i 3/6 cl vode. Vrijeme pripreme je 20-30 sekundi.
"Brauner"
Mali ili veliki "Brauner" je jedan ili dupli espresso koji se poslužuje s malo mlijeka sa strane, što vam omogućuje da espresso prilagodite svom ukusu.
Verlängerter (Café Americano)
Espresso poslužen u velikoj šalici s vrućom vodom koja se dodaje kavi ili u maloj posudi sa strane. Može se poslužiti s mlijekom ili bez njega.
Melange (Viennese Melange)
Ovo je tipični specijalitet bečke kavane. Sastoji se od kratkog espressa koji se poslužuje u velikoj šalici preliven mliječnom pjenom.
Kaffee verkehrt (Latte Macchiato)
"Verkehrt" znači naopako i to zato što ovaj glatki napitak ima više mlijeka nego kave. U visoku čašu ulijte 1/3 vrućeg mlijeka i 1/3 mliječne pjene i dodajte jednu šalicu espressa.
Franziskaner (Franciscan Monk)
Slično Melangeu, osim šlaga, koji zamjenjuje mliječnu pjenu. Poslužite jedan espresso s toplim mlijekom i šlagom u velikoj šalici kave (1/3 kave, 1/3 mlijeka, 1/3 šlaga).
Mozart Café
Nazvano po skladatelju svjetske klase, ovo je piće dupli espresso, služi se uz šlag, zajedno sa 2 cl rakije od sherryja sa strane.
Maria Theresia
Klasična poslastica u bečkim kavanama. Ovaj specijalitet od kave nosi ime habsburškog monarha. Osnova je Verlängerter s narančastim notama koje dolaze od likera od naranče u kombinaciji sa šećerom. Prelijte šlagom i pospite koricom naranče.
Wiener Eiskaffee (Bečki Ice-caffe)
Napravljen od 2 kuglice sladoleda od vanilije, hladnog mlijeka i 2 espressa. Sladoled preliti hladnim mlijekom i s 2 espressa. Poslužite sa slamkom i dugom žlicom.
Može se pripremiti i s Julius Meinl Cold Brew napitkom. 2 kuglice sladoleda od vanilije prelijte s 150 ml Cold Brew napitka i poslužite s tučenim vrhnjem.